How to Download IMEEM Music Free

Our other product - Free Music Zilla is a free IMEEM music downloader which can help you to download IMEEM music free and easily .
Keywords: How to Download IMEEM Music Free


(1) Install Free Music Zilla and run Free Music Zilla first:
Free Music Zilla is monitoring IE and FireFox by default. Click
here
to see how to monitore other browser.
(2) Visit IMEEM.com and play the IMEEM music. The playing music will be grabed by Free Music Zilla: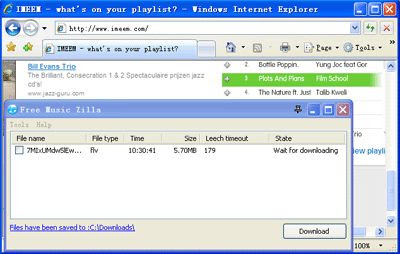 (3) Select the grabbed IMEEM music then click 'Download' button. The IMEEM music will be downloaded.
Please download it before 'Leech Timeout' count down to 0 and keep the music is playing when downloading.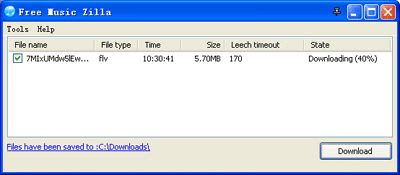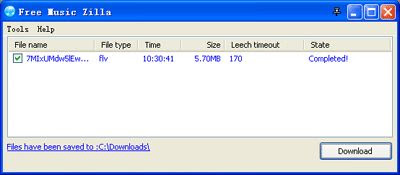 Download IMEEM Music Tips


(1) You could run Free Music Zilla to start sniffer BEFORE playing the IMEEM music in webpage. If Free Music Zilla don't capture the IMEEM music, try refresh the page and make sure the music is PLAYING.


(2) The IMEEM music file is in FLV format. And lots of FLV players are in software download sites. Or you can download one of them at here.


(3) Please keep the IMEEM music playing when downloading. Or the download will be failed.