We announce Our new release: Orbit Downloader v1.5.5!
With this release, Orbit Downloader offers:
1. Add an option to "Exit Orbit" or "Close Main Window" when click the close button on Main Window: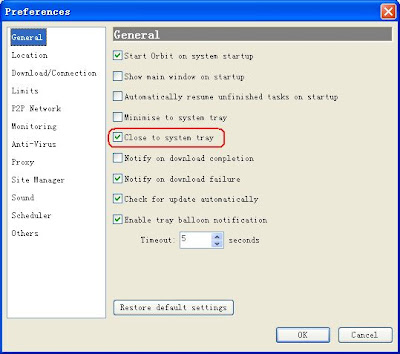 And when you click "Close" button in the main window at the first time, Orbit Downloader will show a hint dialog to confirm the setting: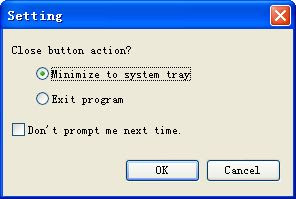 2. Add an option in the batch download filter dialog to mark all items: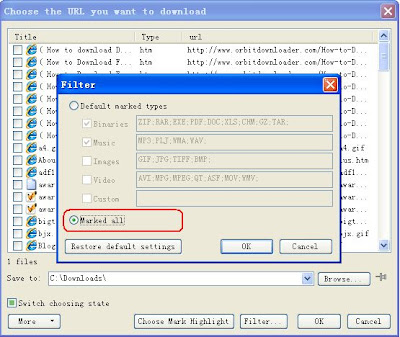 Checked the "Marked all" radio, all the items in the previous "Choose the URL you want to download" dialog will be marked.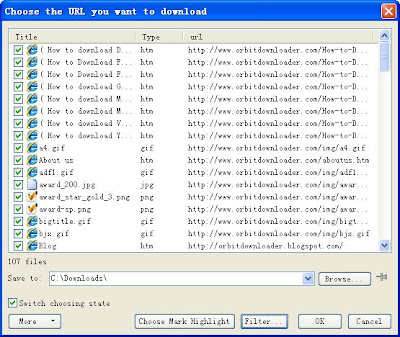 3. Improve the DropZone Open/Close feature:
If you want to display the DropZone, just check the menu item in "View -->DropZone"; if not, just uncheck it. And Orbit Downloader will remember the setting when exit.

4. Improve the batch download feature:
Add "more" button in the batch download dialogs to configure the "General" and "Connection" setting.

5. The FireFox Add-on support Ukrainian.
Thank you for gm translating the FireFox add on to Ukrainian.

6. Fix some bugs.

Download your copy now!